The Rapture "Immediately after the tribulation of those days" (Matthew 24:29a)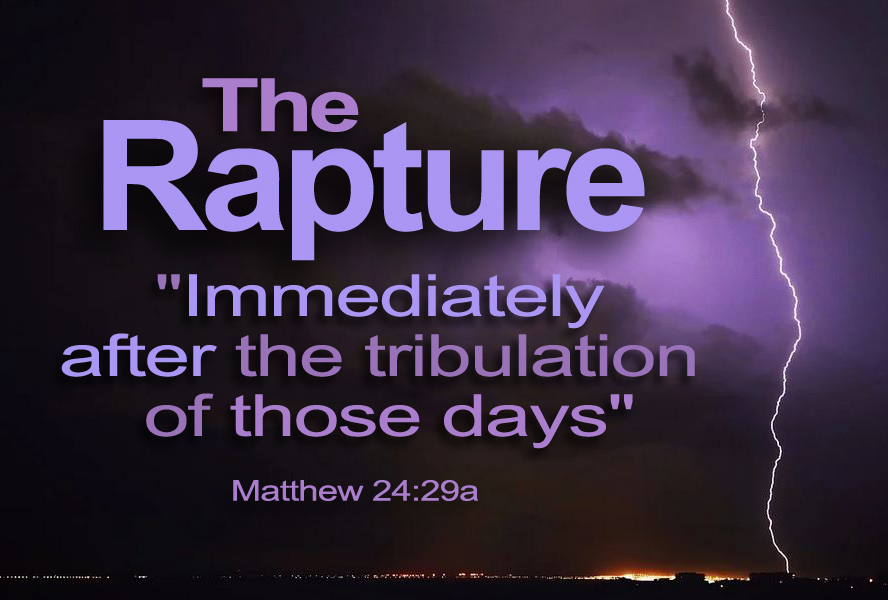 (Matthew 24:29-31) "Immediately after the tribulation of those days "'the sun will be darkened, and the moon will not give its light; the stars will fall from the sky, and the heavenly bodies will be shaken.' "At that time the sign of the Son of Man will appear in the sky, and all the nations of the earth will mourn. They will see the Son of Man coming on the clouds of the sky, with power and great glory. And he will send his angels with a loud trumpet call, and they will gather his elect from the four winds, from one end of the heavens to the other."
Luke 21:28
This is part of Jesus' Olivet Prophecy, where He predicts conditions before His return—and our redemption is still future!
The conclusion is clear: Sanctification is a process; conversion is a process; and growing and overcoming are a process. We go—proceed—on to perfection, and now we see that redemption is also a process. We do not become completely free of our captivity to Satan and this world in one giant leap. Liberty is produced incrementally, one step at a time. We are indeed the first fruits of God's great purpose, but we are most assuredly not a finished product—yet. We are under construction, being transformed and brought "to the measure of the stature of the fullness of Christ" (Ephesians 4:13).
---
Let's build something together.
---